What can Stevia extract used for the diabetes
Views:5 Author:Site Editor Publish Time: 2020-09-22 Origin:Site
A universal acknowledgement that Type II diabetes is an incurable disease.
It is based on a decrease in insulin synthesis or immunity of body cells to insulin. As a result, the blood contains excess sugar, which is not absorbed by the cells, and the body is experiencing true energy starvation.
So far the primary and mandatory method to treat type 2 diabetes is diet therapy. It means forcing a substitute for refined carbohydrates in foods with sugar substitutes. At the same time,the sugar substitute should be:
harmless;
Have a pleasant sweet taste;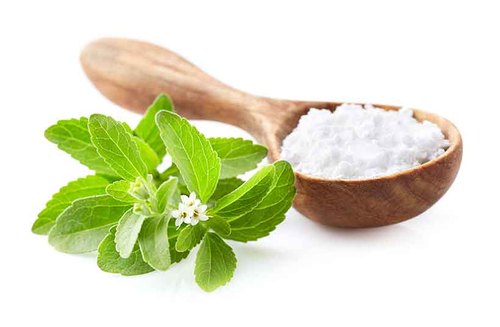 Resistant to cooking;
soluble in water;
Do not affect the metabolism of carbohydrates;
With rapid development of the people's standard for life, people turn to find some naturla ingredients which can offer them a opportunity to consumer healthy sugar without suffer any risks for their health.

Natural plant sweetener - Stevia fully meets all these high requirements.Stevia, It is grown in China and the United States at our latitudes - Ukraine. Stevia is extracted from the plant and its taste is 300 times sweeter than usual sucrose. Stevia is added as a sugar substitute to the powder in tea, coffee, and candied fruit in the form of leaves. Stevia powder is not a sugar, but part of many food formulations, it is also used for food preservation.
Stevia as a plant material contains a large amount of dietary fiber and is not decomposed by food enzymes. These fibers significantly reduce appetite and therefore help to lose weight, and diabetics are well tolerant of these fibers. Dietary fiber inhibits the absorption of fat in the intestine, inhibits the production of intestinal hormones, greatly reduces the demand for insulin, reduces the digestion of dietary energy, and provides a feeling of fullness.
Obliviously, stevia exact significantly increases the duration and quality of life of diabetes patients. Stevia extract is quite friendly for diabetes patients.