phycocyanin spirulina extract powder
Views:0 Author:Site Editor Publish Time: 2021-04-26 Origin:Site
Spirulina Extarct Phycocyanin Powder can be next big thing in the beverages and food dyeing industry
We naturally hold the view that the color of food is originatly from vegetables or fruits with colors in cognition. But have you ever seen blue juice and sports drinks without blue fruits? A superfood material – phycocyanin definenately contributed a lot to the blue drinking.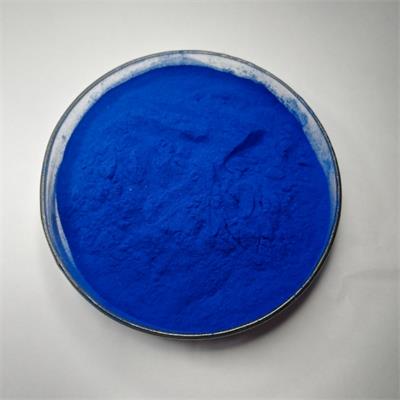 Phycocyanin as Strong food colorant ability
Phycocyanin extracted from spirulina which is one of the rare pigment proteins in nature. In addition to its bright color adding visual impact to customers, it is a nutrient-rich protein with complete amino acid composition and high content of essential amino acids. Organic blue spirulina powder has rich health benefits, such as anti-cancer, maintaining ovary, promoting blood cell regeneration, and synthesizing elastin in the human body. In the 21st century, phycocyanin powder has even been widely used as a high-grade natural pigment in food and cosmetics in Europe, America, Japan, and other countries.
Phycocyanin makes some.
With more and more attention paid to cleaning labels by consumers, it is an inevitable trend for natural pigments to replace artificial pigments in the future. Phycocyanin of spirulina is a rare blue pigment with strong coloring ability, which can be used as a natural colorant in the food industry.
When time goes back to 2019, we still remember the hot topic on Twitter ""Is this bottle of beverage blue or green?".The question was started by the Beverage company Innocent (Affiliated company of coca-Cola) and caused more than 40 million discussions.
As blue food is quite rare in the food industry, phycocyanin as a natural colorant brings strong visual and sensory impact to consumers having their own attraction. It earns multiple discussions at the starting line.
Approved by FDA as the only natural blue pigment, Phycocyanin is widely used in the M & M's chocolate candy, Chicecream Ice Cream, and the juice of "Bolt from The Blue" and "Blue Spark" of Innocent to make the products appear bold and bright blue.